Finding some off-cuts of tape in a drawer.
Realising its full potential.
Introducing Adventure Tape…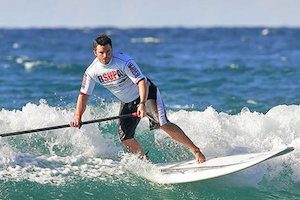 Anthony Cooper
When not running Adventure Tape, Anthony can usually be found in, on or around the water. Having taken up windsurfing at the tender age of 10, it was soon apparent that if it involved water, he was interested. A keen surfer, stand up paddle boarder and more recently water-skier, Anthony's favourite adventures usually involve waves, warm water and white sandy beaches. Weirdo.
Favorite Adventure
To be out on the water!
Adventure Tape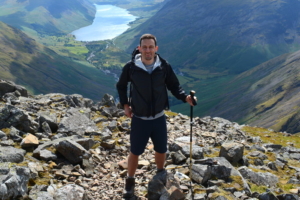 Dan Mackenzie
A supporter of the Adventure Tape project since the early Kickstarter days, Dan liked the product so much he's joined the team!
His previous job took him all over the world and a chance to experience plenty of adventure, from the glaciers of New Zealand to surfing Indonesia's breaks, always with a tin of Adventure Tape to hand of course...
Favorite Adventure
Snowboarding the Rocky Mountains
Adventure Tape